Selling Your Home Doesn't Have To Be Stressful
!
Sell your house fast in Dayton/Cinci area. We are Jason & Joey and we are local cash home buyers in Dayton Ohio area. We buy houses from people who are usually facing some kind of difficulty with their property. They are overwhelmed, stressed, and losing sleep. The good news is…
When we buy your house, we will do all the work! No matter your reason for selling or how bad of shape the home is in, we can handle it. We are EXPERT problem solvers.
Our 3-Step Simple Process
Getting Cash For Your Home Is Easier Than You Think!
We make the process for you to sell your house as easy as possible. Here's how it works when we break it down into 3 simple steps:
Step 1. Fill out this form. Or Call Us at (937) 813-6252
Step 2: Once we get your details, we'll get right to work evaluating your house to form an offer. Remember, getting an offer is FREE, and there are never any obligations!
Step 3: We'll call you to give you your offer! We'll ask you a few questions understand your situation and structure the best deal possible for you.
SELL YOUR HOUSE FAST

!
Get A Cash Offer For Your Dayton Ohio Home Without Paying Agent Fees, Making Repairs, Or Cleaning!
All The Little Details Of How It Works
 We buy houses without agents, so you will NOT pay commissions/fees.
Why give away your hard earned equity to a stranger?
 We purchase properties in any condition – no matter whats wrong with the house, you don't have to fix anything or even clean it.
Leave As-Is! Your connivence is a top priority!
 We pay for all of the closing costs and fees to sell.
The only cost is taxes. In Ohio they are prorated. (Not a big fan, but that's how it works...)
 We pay cash for houses – this way there are no hassles like working with a bank and doing inspections or appraisals.
 We can close on your timetable – no matter how fast or slow you need! You're in the drivers seat.
 We buy houses "creatively" – when a cash offer isn't the right option for you. 
This is a great way that you can make more for your house if you are willing to take the money overtime. It's called "Terms." In essence you become the Bank! 
We Buy Houses In and around Greater Dayton
We Buy All Types of Properties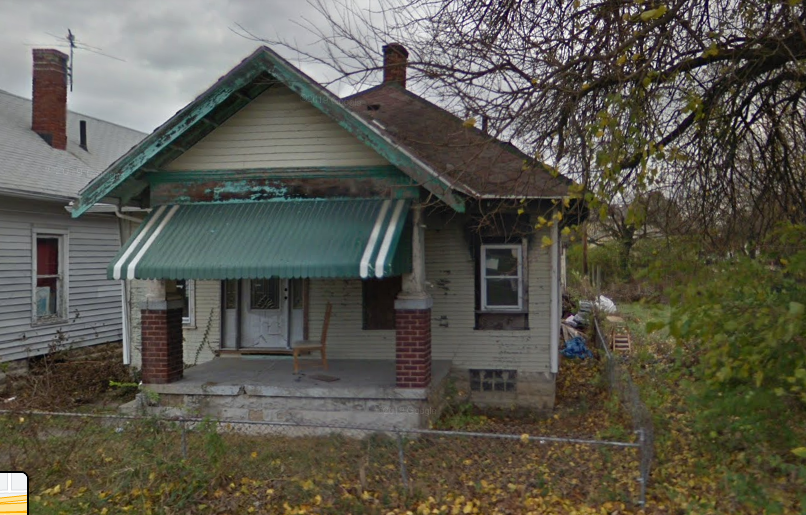 Sell Your Home Fast Without Expensive Repairs, Junk Removal, or Cleaning!! Leave As-Is! We'll Take Care of it!
People Love Us & So Will You!
My parents left me their home and it needed lots of work and I was tired of putting $ into it and taking care of it. When Jason & Joey came over I was a bit skeptical at first because I wasn't sure of the process. They were very informative, patient, and understanding. I ended up in the hospital and the house was sold in 7 days (it was nice not having to worry about it). I highly recommend Top Gun Home Solutions -Christy P.
Sell Your Dayton/Cinci House Without The Hassle
Selling your home to Top Gun is easy. We can make you an offer within 24 hours and set a closing date that works best for you. Avoid the stress with our simple home buying process.
Sell Your Dayton/Cinci Area House Fast. No Cleaning, Repairs, Realtor Fees, Or Closing Costs. 

100% FREE

. See How   Works!
We buy houses in Dayton/Cinci. Top Gun Home Solutions is one of the highest ranking local home buying companies in the greater Dayton area. We offer cash for homes regardless of condition. If you need to sell your house fast for cash, get your offer today! We work with you to provide solutions.
We Can Buy Your House No Matter Your Reason For Selling
We buy houses in the Greater Dayton/Cinci area from people in all kinds of situations and pay CASH for properties that are causing them headaches and sleepless nights
There's a Reason Your House Isn't Selling
Enter your information below and receive a FREE report: "How To Sell Your House Fast In Today's Market."
Sell Your House Without The Headache
Contact us to receive a fast and fair offer.